All photography, graphics, images on this site are copyrighted. Do NOT use without written consent from the creator.

© Copyright 2002-2006 T. Knasel
Here are the collections, folks!
I'll be asking my fellow collectors to submit
Lava Links to be displayed here.
Camera play with the Completed Rainbow Of Lava!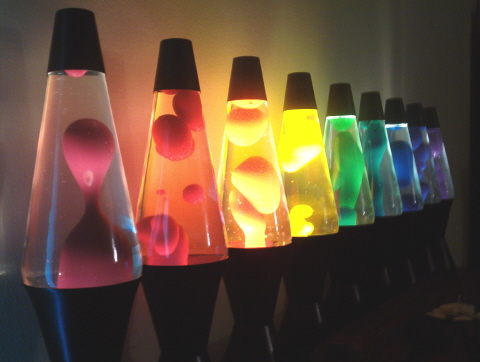 Cranberry, Red, Orange, Yellow, Lime, Green, Teal, Blue, Purple